Interview With Mark Davey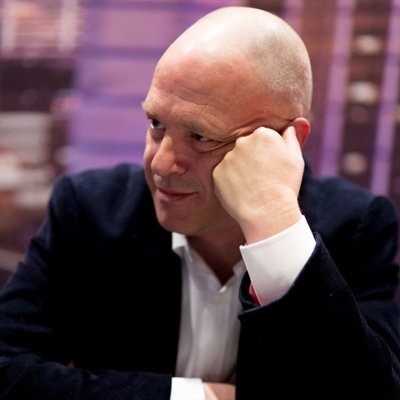 Yesterday, we published an interview with Mark Davey, who many of our readers will be familiar with from his work with DAM Foundation and the DAM Maturity Model, not to mention his current project, The Codified DAM Consultant.  Mark's interview contains a number of highly insightful points, in particular his observations about governance and what newcomers to DAM should be aware of, I absolutely concur with:
"DAM is a marathon, not a sprint. If you start with vendor research first, you will be in for a whole heap of pain later in your journey. The most important aspect of getting DAM right is understanding where your organisation sits in terms of preparedness – seeking to understand internal capability, gaps, resources, use cases, requirements, and most importantly, governance, way before talking to vendors.  A lack of preparedness is the single most significant reason for DAM strategies to fail, even if the client has the right vendor." [Read More]
The other aspect of the interview which is refreshing to read is Mark's acknowledgement of some of the wider innovations and their relevance to DAM:
"I am also starting to see more DAM related interest within the blockchain, smart contracts, crypto monetisation with NFT's growth markets. The advent of the metaverse and virtual spaces will also see a heavier focus on virtual reality and augmented reality assets harnessed within DAM systems and new players into the decentralised worlds these new technologies bring. More specifically, the opportunities within DAM from rights and governance perspective. And of course, the data models around these new channels will also be critical.  DAM blockchains are on the horizon, which is an ample opportunity for the industry and its clients over the coming years." [Read More]
The perspective of many other DAM commentators is either to dismiss these emerging technologies as fads which DAM is (and should remain) disconnected from, or to blindly accept the current facile approach taken by many vendors towards their implementation, especially in the case of AI image recognition (with a very few notable exceptions).  I have argued that that concepts now considered integral by developers of blockchain and smart contract technologies (especially as they relate to metadata) have already been important topics in DAM for 20-30 years.  This is the wider world finally catching up with what many digital asset managers and archivists have implicitly grasped for a long time.
The full interview with Mark can be read here: https://digitalassetmanagementnews.org/dam-news-interviews/mark-davey/  An index of other DAM News interviews is also available.
Share this Article: