Guru Call: Norway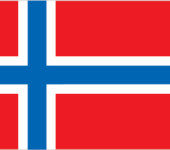 Looking for a Guru in Stavanger Area, Norway. DGP member has started the process of planning and implementing a DAM strategy for a major Oil & Gas company. The core need is to handle digital assets used as documentation of a construction process.
Member is seeking advice on how to handle collections of photographs in a given context and on-site creation of assets to ensure sufficient indexing by inexperienced users pressed for time.
Signup: http://damguru.com/signup
#GuruCall
This post originally appeared on the DAM Guru Blog.
Share this Article: