Essential DAM Planning for Museums
Museum administrators face critical decisions each day. It is no different in the planning of a new digital asset management system.
Speaker Susan Barrett offers viewers a better understanding of the process for planning, selecting or transferring to a new DAM system. She knows this can be an overwhelming project to conquer. Join Susan as she slays the planning dragon by taming "technolust" and shows you how to develop a digital strategy, prior to investing in a DAM system.
Susan has been a DAM Guru Program member since December 2013. Connect with her on Twitter.
Webinar recorded on 16 July, 2014.
—–
References and Resources
Blanch, Kate (2011). Conservation Data and Digital Asset Management: Digitizing Conservation Documentation. The Walters Art Museum. http://www.youtube.com/watch?v=tjYyHXeLz7E.
Busche, Andreas (2006). Just Another Form of Ideology? Ethical and Methodological Principles in Film Restoration. The Moving Image, 6(2).
https://muse.jhu.edu/journals/the_moving_image/v006/6.2busche.html.
Collections Trust. Going Digital. http://www.collectionstrust.org.uk/going-digital.
DAM Learning Center (2014). Digital Asset Management Best Practices and Inspiration. http://www.damlearningcenter.com/.
Moving Theory into Practice: Digital Imaging Tutorial, Cornell University Library.
https://www.library.cornell.edu/preservation/tutorial/contents.html
Fitzwilliam Museum Portfolio Integration Development Notes (2013).
http://www.fitzmuseum.cam.ac.uk/dept/it/staff/smo30/adlib-portfolio/.
Fox, Zoe. 5 Ways Museums are Reaching Digital Audiences. 2011 Aug 11, Mashable.
http://mashable.com/2011/08/11/museums-digital/.
Frick, Caroline (2011). Saving Cinema: The Politics of Preservation. New York:Oxford.
http://www.worldcat.org/title/saving-cinema-the-politics-of-preservation/oclc/748779932.
JISC, Putting Things in Order: A Directory of Metadata Schemas and Related Standards. http://cco.vrafoundation.org/index.php/toolkit/metadata_standards/.
Mairin (2012). How a Small Museum Cand Create BIG Digital Projects: A Case Study of the Museum of Inuit Art.
http://www.edgital.org/2012/11/23/how-a-small-museum-can-create-big-digital-projects-a-case-study-of-the-museum-of-inuit-art/
McGovern, Megan (2012). Digital Asset Management: Where to Start. http://www.mcn.edu/2012/digital-asset-management-where-start.
National Initiative for a Networked Cultural Heritage, http://www.ninch.org/.
OCLC, Online Computer Library Center, WorldCat Discovery Services. http://www.oclc.org/
Poole, Nicholas (2013). Benchmarking Digital in the Culture Sector.
http://www.slideshare.net/nickpoole/benchmarking-digital-in-the-culture-sector.
Stephens, Michael (2012). Taming Technolust. http://tametheweb.com/2012/05/30/taming-technolustten-steps-for-planning-in-a-2-0-world-full-text/
Whysel, Noreen (2013). Folksonomies in Museums. http://www.slideshare.net/nwhysel/folksonomies-inmuseumspratt

Picturepark sponsors this webinar as part of the #LearnDAM initiative to provide the DAM community with quality digital asset management educational materials that are not sales focused.
Essential DAM Planning for Museums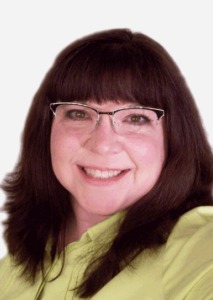 Susan Barrett,
Instructional Technologist with Arizona State University
This post originally appeared on the DAM Guru Blog.
Share this Article: