DAM and Digital Preservation
Digital asset management digital preservation strategies can help save time & money, avoid legal and ethical problems, and, most importantly, avoid the front page of the New York Times.
Speaker Emily Kolvitz offers viewers concepts of archival theory that easily translate to the practice of Digital Asset Management, in a variety of digital environments including Library, Archive, WIP (Works-in-Progress) DAMs, and assets living in the wild.
Emily has been a DAM Guru Program member since January 2014. Connect with her on LinkedIn.
Webinar recorded on 09 September, 2014.
—–
References and Resources

International Council on Archives Digital Preservation Modules
DAM Foundation DAM Maturity Model
Enterprise DAM Checklist
https://picturepark.com/ebooks
Library of Congress Digital Preservation Tools
http://www.digitalpreservation.gov/tools/
Archivist Faults I.R.S. for Not Reporting Loss of Emails
http://www.nytimes.com/2014/06/25/us/politics/irs-did-not-follow-law-after-loss-of-officials-emails-archivist-says.html?_r=0
Jenn Riley's Metadata Universe
http://www.dlib.indiana.edu/~jenlrile/metadatamap/
Society of American Archivists Glossary
http://www2.archivists.org/glossary

Picturepark sponsors this webinar as part of the #LearnDAM initiative to provide the DAM community with quality digital asset management educational materials that are not sales focused.
DAM and Digital Preservation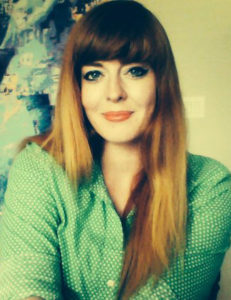 Emily Kolvitz,
Digital Asset Manager/Sr. Specialist with JCPenney
This post originally appeared on the DAM Guru Blog.
Share this Article: