DAM Guru Program Launch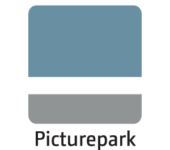 Welcome to DAM Guru Program.
Picturepark offers DAM Guru Program in the spirit of building a stronger Digital Asset Management community. Everyone is welcome, regardless of the DAM software they use now, plan to use, or sell. All we ask is that members join DAM Guru Program with commercial-free, community-focused intentions at heart. Join any time, and leave when the time is right.
After nearly two decades of designing and funding projects intended to build and better local communities in Switzerland, India and elsewhere, Picturepark knows that a separation of human interest and commerce is essential when it comes to building trust. DAM Guru Program is about an open, honest exchange of information—nothing more.
Though we hope DAM Guru Program members will consider Picturepark DAM when making DAM software decisions, we will wait to hear from you. We will not contact you based on your DAM Guru Program membership. You have our word on it.
In the meantime, please enjoy DAM Guru Program. And please let others know about the program too.
– Your friends at Picturepark
This post originally appeared on the DAM Guru Blog.
Share this Article: