Jeff Mandell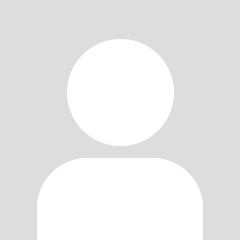 Looking to share knowledge around DAM. Specifically have experience with proposing and setting up DAM in corporate environments. Experience with project management, GXP software validation, metadata and digital lifecycle management.
Basic Information
Job Title:
IT Manager, Sr. Engineer DAM Systems
Location:
United States
Email:
mandellj1
[at]
gmail
[dot]
com
Phone:
6108883040
Website:
Not provided
LinkedIn:
https://www.linkedin.com/in/jeff-mandell-562747b/
Twitter:
Not provided
Work Terms & Availability
What is your preferred employment type?
Full-Time
Where are you willing to work?
Employer's Office, Remote
Which languages do you speak?
English
In which regions can you be legally employed?
America (North)
DAM Experience
When did you start working in a DAM-related field?
2001
In what areas do you have general employable expertise?
Archival, Library & Metadata
Archives (Digital)
Archives (Physical)
Controlled Vocabulary
Digital Preservation
Digitization
Taxonomy
Legal & Rights
Regulations
Management
Automation
Business Process Management
Change Management
Documentation
Information Architecture
Project Management
Quality Control
Training
User Experience
Vendor Selection
Production
Audio
Video
Workflow
Technical
Cloud
Data Migration
Data Storage
Development
Integration
Macintosh
Network Management
On-Premise
Search Customization
SQL
For which DAM systems do you have employable experience?
MediaBin
OpenText
Industry Experience
In which industries do you have experience?
Cultural Heritage
Manufacturing
Medical - Healthcare
Pharmaceutical
Technology - Telecom
Employer History
Information not provided