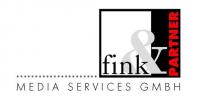 Fink & Partner Media Services GmbH
The DAM Playbook
This vendor does not appear in the in the DAM Playbook.
DAM 10 Core Accreditation
This vendor is not 10 Core accredited.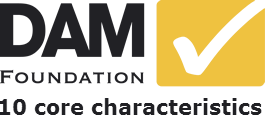 Vendor Details
Contact Name
Ronny Günther
Company Profile
--- GERMAN ---- (see English version below) ---

Seit der Gründung des Unternehmens 1989 verstehen wir uns als Partner für Zeitungs- und Zeitschriftenverlage bei der Lösung von Workflow und Archivaufgaben. Wir verstehen die wirtschaftlichen Anforderungen und Hintergründe und erarbeiten gemeinsam technische und organisatorische Lösungen. Wir begleiten den Wandel im Publikationsumfeld seit Beginn der Digitalisierung. Diese Erfahrung bringen wir in jedes neue Projekt ein und lernen selbst mit jedem Projekt weiter dazu.

Gemeinsam erarbeitete Lösungen können von uns realisiert und betreut werden. Durch eine enge Partnerschaft mit Herstellern und Wissensträgern gewährleisten wir Services und Systeme, die den aktuellen Anforderungen entsprechen und die neuesten Erkenntnissen verwerten.

Wir entwickeln auf Basis von Standardkomponenten individuelle Hochleistungs- und Hochverfügbarkeitssysteme und -anwendungen für den Einsatz im Verlags- und Medienumfeld.

--- ENGLISH ---

Since the company's inception in 1989, we see ourselves as a partner for newspaper and magazine publishers in solving workflow and archiving tasks. We understand the business needs and backgrounds of publishers and work together to develop technical and organizational solutions. We accompany changes in the publishing environment since the beginning of digitization. We bring this experience to each new project and with each project we learn even more.

Jointly developed solutions can be implemented and managed by us. Through a close partnership with manufacturers and carriers we provide knowledge services and systems that meet the current requirements and use the latest findings.

On base of standard components we develop customized high-performance and high-availability systems and applications for use in publishing and media environments.
Contact Telephone
+4935131406021
Contact Email
ronny.guenther@finkundpartner.de
Company Website
http://finkundpartner.de
Years Trading
24
Office Locations
Munich, Germany
Wurzburg, Germany
Dresden, Germany
Product Name
huGO®
Latest Version Number
11g
Date Of Last Release
01/10/2011
Clients & Customers
Mediengruppe Main-Post
Gruner + Jahr
Verlagsgruppe Handelsblatt
Neue Luzerner Zeitung
Kronen Zeitung
Zeitungsgruppe Thuringen
FUNKE Mediengruppe
DD+V Mediengruppe
Partner Network
If the vendor operates through a sales channel they may use intermediaries who have regional focus or additional specialisms in a given vertical market.
Partner Network Notes
Wir sind Teil eines Kooperations-Netzwerkes aus Anbietern von Anzeigensystemen, Content Mangement Systemen und Publishing-Lösungen. /
We are part of a cooperation network of vendors of advertising-solutions, content management systems and publishing solutions
Licensing
Licensing Model
This refers to the type of licence the DAM system software is supplied under. Proprietary means that the developer restricts access to the source code (the instructions used to generate the software). Open source means that the developer provides full access to the code so you can modify it yourself. Split model is hybrid and means they may offer both options with some restrictions removed (or added) depending on the model chosen. If split is selected, it is advisable to verify the differences with the vendor.
Hosting
Software Delivery Methods
Installed (On-Premise)
Cloud/SaaS
Hybrid
Technology
Client
Client refers to the type of hardware or software device that can be used to access or control the DAM system.
Web client
Desktop client
iOS mobile app
Android mobile app
Client Notes
iOS über Partner / iOS by Partners
Server Operating Systems supported
This only applies for installed or hybrid DAM systems and refers to what types of OS they can be run on. This question is less relevant for DAM systems where a third party will be hosting it for you.
Windows
Linux
Mac OSX
Solaris
HP-UX
AIX
Web Server
The type of web server software that the DAM system can operate with. Not all DAM systems use a web server and for pure SaaS products the question is irrelevant. If you either want SaaS or non-web DAM systems, do not choose an option.
Web Server Notes
Adobe ColdFusion Server
Software Development Technologies Used
This means the programming language or development technology used to implement the DAM system. This question is more important for open source software or if you have IT policy restrictions that require you to use (or not use) some technologies. It may not be relevant if you require a hosted DAM and never intend to host the system in-house.
Database Technology
The Database that the DAM system uses. All DAM systems require some kind of storage for asset metadata and they are usually based on an existing technology - but that may not always be a conventional database. If the DAM will be hosted by someone else (e.g. SaaS/Cloud) this question may not be relevant.
Search Technologies
This refers to third party search components that the vendor uses to provide the text search features (and sometimes other related search functions).
Search
Search Features
This describes the search strategies that can be used to find assets. If you do not understand any of them, leave the options de-selected. Most DAM systems should support at least keyword search at a minimum.
Keyword
Folders
Filters
Faceted Search
Linked Asset Search
Index/Search Text Content Of Documents
Some DAM systems can search the text content of document assets and that might be important for your DAM solution.
Metadata
Embedded metadata support (reading)
Embedded metadata refers to information stored within asset files which can be searched from the DAM system. There are different standards for this type of metadata. Some image cataloguing software like Adobe Lightroom will write this data to asset files and a device like a camera may capture details also such as GPRS coordinates where an photo was shot. XMP metadata is often used with other types of files such as InDesign or PDF. If you are unsure whether this applied to you, do not check any options.
IPTC
IPTC Core
XMP
EXIF
Dublin Core
Embedded metadata support (writing)
See the reading question above for more details on what embedded metadata is. This question refers to whether embedded metadata can be written back to files if edited within the DAM system.
IPTC
IPTC Core
XMP
EXIF
Dublin Core
Controlled Vocabularies
Controlled Vocabularies are predefined lists of search terms. They can be realised in many different ways but the common factor is the user picks from a restricted selection rather than enters a keyword. Most DAM systems will usually support both controlled vocabularies and keywords.
Asset Processing
Dedicated/Scalable Proxy or Derivative Asset Generation
Nearly all DAM systems will generate thumbnails and previews of media, including more dynamic types like video or audio. Some products use a separate server to do this which usually makes them more suitable for large scale asset ingestion and processing.
Asset Manipulation
Image Manipulation
Many DAM systems allow users to manipulate images by resizing, cropping etc. Choose any features which are important to your users.
Image re-sizing
Image cropping
Format conversion
Flip images
Rotate image
Change colorspace
Batch manipulate groups of assets
Video Manipulation
Some DAM systems may allow video assets to be converted or modified. If that is a potential requirement for you, specify those features which are likely to be needed. EDL = Edit Decision List and refers to providing in/out points when editing video footage.
Format conversion
Timeline metadata
Batch operations on multiple video assets
Integration
API
API means Application Programming Interface and allows third party software to control a DAM system. If you intend to integrate your DAM with another existing solution then you need to choose the API protocol that is compatible with that.
Authentication
Authentication Support
If you need to integrate with an existing corporate authentication service then this option will be important for you.
Multi-Lingual Options
Multilingual Application Interface Support
The interface means the controls to use the DAM system. This is different from the metadata support which is usually entered by end users when cataloguing assets.
Multilingual Metadata Support
See previous question. Most DAM systems with multi-lingual support will provide it for metadata.
Multilingual Support Notes
jede beliebige Sprache ist realisierbar / any language can be realized
Profile Last Updated: 05/08/2013