Featured Event – The State of DAM: Acquisitions and Consolidations – 13th September 2022
Join DAM News Editor Ralph Windsor and Global Digital Content Operations Lead Kristin Burns as they discuss the implications of acquisitions within the Digital Asset Management sector and how it affects its users.  Hosted by Henrik de Gyor and Frank DeCarlo, this free to attend webinar will be taking place on Tuesday September 13th at 12pm (Eastern Time) and invites users to bring their own questions for the panel to discuss.
For more information and to register your place, visit the link below.
https://digitalassetmanagementnews.org/event/the-state-of-dam-acquisitions-and-consolidations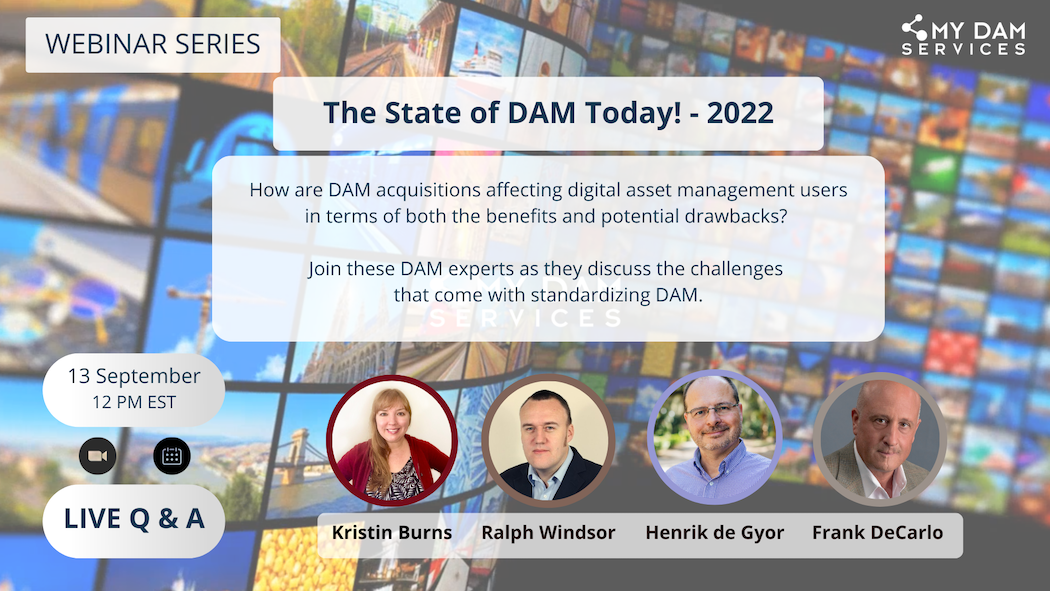 Share this Article: