Kelly Pepper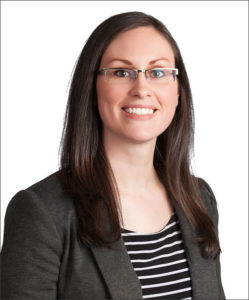 Digital asset management systems require the admin to have a variety of skills to be successful. Kelly Pepper has experience across the spectrum that clearly illustrates the benefit of this need.
What companies/organizations have you worked for as a DAM professional? What was your role at each?
I started out in digital archives after graduate school—first digitizing content for genealogical research and then for a grant-funded project at a state university library.  The experience I gained through those roles translated well into the business sector for my first DAM job with UPS as an Archives and Digital Asset Management Supervisor.  I kept my pinky toe in the archival world, but really dug into the administration and use of a DAM in a corporate setting.  I did mostly outreach to expand our audience, led user training, organized quality audits of our legacy metadata, and lots of testing and troubleshooting.  I joined InterContinental Hotels Group as a DAM Manager (a title that never gets old) to launch our first true DAM and am in the middle of that implementation now.
How do you describe digital asset management to others?
It can be a tricky topic—my mother still doesn't "get" what I do.  But I try to tell people that digital asset management systems (DAMs) make our important files findable, rather than losing everything in your email inbox or on several hard drives.  They allow groups of people to better share and collaborate with their important files, something that resonates with businesses when they associate time and money with those actions! It's simply making information accessible, whether it's archival materials or brand/marketing collateral.
How did you learn DAM? Any recommended sources?
I learned digital asset management on the job.  Nothing is as powerful as experience, particularly considering how unique each system and business can be.  Of course, you can build foundations through resources like Henry Stewart conferences and webinars.  I was fortunate to work with The Real Story Group on a DAM strategy project while at UPS, and found their knowledge and direction to be a great help to my overall understanding. They also taught me the importance of knowing your users and their use cases, so sometimes your best resource is your co-worker or customer!
What's the most important thing for someone new to DAM to understand about DAM?

You're going to need a plethora of different skills! You'll probably be the lone DAM admin or on a small team, so you'll find your remit ever expanding.  You need to be technically astute and have the soft skills required to persuade new users/teams to come aboard.  Another important thing is to be patient—DAMs bring change and often resistance.  Be strategic and keep pushing.  There is more and more data available to prove that you're fighting the good fight.
If you weren't doing DAM as a career, what would you be doing?
I'd likely be using my history degrees in an archival institution or museum.  Although most days, I wish I owned a cat café.
What is your vision for DAM? What will it look like in 5 years?
Assuming the robots haven't taken over completely by then, DAM should continue to be more automated and more integrated.  It's not just a repository anymore, and I see more vendors really pushing to make that sentiment a reality. The less manual processes involved and the more systems integrate, the easier user adoption will be, which is my ultimate vision.  I think it's a good time to be in this field, as more organizations are realizing the power of a strong DAM and need the resources and expertise to implement them.
This interview originally appeared on DAM Guru on Mon, 26 Jun 2017. For more DAM News interviews, see the interviews index page.
Share this Article: