Metadata Management Strategies For Digital Asset Management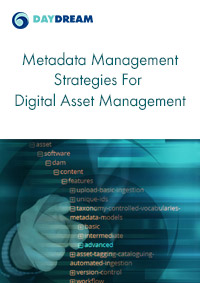 Author
Ralph Windsor
Publisher
Daydream
Contributed by
Ralph Windsor
Abstract
This report is written for managers who have either implemented Digital Asset Management in their organisation already and want to improve the quality of metadata applied to their assets; or those who are commencing a DAM project that require best-practice guidance about how best to handle metadata more effectively.
This report is included with DAM News Premium subscriptions.
Cost: $100
Publication Date
03/04/2014
A premium subscription is required to download this whitepaper.
Share this Article: