Our Sponsors
Our sponsors help support DAM News in being the primary source of Digital Asset Management news, reviews, trends and opinions.
Platinum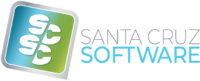 Santa Cruz Software Company
Connect Adobe Creative Cloud and Microsoft Office Applications To Other Cloud Services.
Gold

Activo Consulting
ACTIVO is a global strategy and transformation consulting organisation, specialising in advising and supporting enterprises in significant transformation, from innovative strategy to execution and with an unstinting focus on results.
Share this Article: