Tim Hood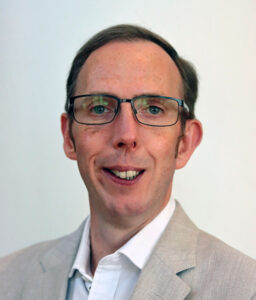 How do you describe Digital Asset Management to others?
Digital Asset Management (DAM) is a specialised application of Enterprise Content Management, designed to handle rich-media content for product and marketing purposes. It empowers organisations to optimise the creation of product assets, oversee marketing assets, and seamlessly deploy both across a variety of channels, spanning from physical to digital platforms.
DAM is an invaluable tool for organisations as it addresses multiple challenges at once. You can accelerate product launches, reduce the cost of asset production, and ensuring compliance with legal standards all while maintaining brand consistency.
What's the most important thing for someone new to DAM to understand about DAM?
DAM is an important component of any digital product strategy, integrating with web content management systems and product information management systems. This combination forms a comprehensive network that spans the entire journey, from product inception to market launch and beyond. Any organisation handling substantial product portfolios, or extensive collections of marketing assets, can benefit from a DAM system.
What is your ongoing greatest challenge with DAM?
DAM is undergoing rapid evolution as technologies like AI, and emerging trends like digital storefronts and 3D product modelling, transforming the market.
One of the biggest challenges we face is lies in education. DAM remains a relatively novel concept for many organisations – and with the speed at which technologies develop, even those with years of experience might not be fully informed about the latest developments in this field.
What is your vision for DAM? What will it look like in 5 years?
Hyland has experienced substantial growth on the product side of DAM. While the tech has previously been associated with marketing or digital applications, we've witnessed a growing demand in managing the process of digital product creation end-to-end.
This shift offers a holistic solution that accelerates product launches. With AI advancements adding further value, we anticipate the market to surpass growth projections, growing into a concept we've termed Product Asset Management (PAM).  It holds the potential for significantly greater benefits compared to traditional DAM.
About Tim Hood
Tim Hood is the VP EMEA & APAC at Hyland Software, creator of the Nuxeo DAM platform. He joined the company through acquisition in 2018.  You can read more about Tim's business on the Hyland website – https://www.hyland.com, and connect with him on LinkedIn – https://www.linkedin.com/in/tim-hood/.
This interview was published in DAM News on 9th November 2023. For more DAM News interviews, see the interviews index page.
Share this Article: