Sue Barrett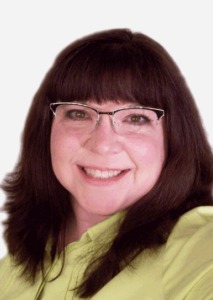 Working in the field of Digital Asset Management for multiple higher education institutions, Barrett understands the importance of planning for high volume content to avoid costly mistakes.
What companies/organizations have you worked for as a DAM professional? What was your role at each?
I currently provide project planning and guide metadata management in the institutional repository and curricular management systems for a public university. I have worked for several websites and two universities as a DAM professional. Managing the online image libraries for websites started my interest in DAMS.
I learned a lot about digital access and electronic information workflows in those positions. At the two public universities, I worked in eLearning, technical project management, information lifecycle analysis and records management. I specialize in moving image and digital film preservation.
How do you describe digital asset management to others?
DAM is a stewardship plan that mitigates the risk of loss by providing a strategy to curate and preserve digital assets. Digital assets are dependent upon technology, and access is the key to all DAM systems. There will always be new technology tools, and creating an adaptable strategy for digital survival allows your staff and DAM system to be agile and responsive to change.
How did you learn DAM? Any recommended sources?
I learned DAM as part of a master's program in library and information science, where I trained as an audiovisual archivist, and through on-the-job training. There is a selection of digital preservation resources available on my website at http://dmia.drupalgardens.com/content/resources, and I have found the following resources to be helpful:
What's the most important thing for someone new to DAM to understand about DAM?
Plan and take your time. DAM is a permanent part of information management and extensive planning will help avoid costly mistakes. Take time to query other institutions, gather feedback and collaborate with peers and professionals.
If you weren't doing DAM as a career, what would you be doing?
Running the empire for George Lucas.
What is your ongoing greatest challenge with DAM?
Convincing institutional administrators to provide the necessary people and financial resources to support a robust, secure and long-term DAM system is my greatest challenge.
What is your vision for DAM? What will it look like in 5 years?
I sincerely hope that international federated systems and Web scale operations are available for DAM in the next five years. Creating a system for shared data will enable collaboration between diverse institutions and support the creation of new knowledge by eliminating data silos.
What was your biggest mistake with regard to DAM?
My biggest DAM mistake was trying to retroactively assign metadata elements to an existing repository collection. I quickly realized that I had gone down a rabbit hole and the Red Queen was on her head. Now I plan controlled vocabularies in advance and add as much metadata as possible at ingest to improve access. We have limited time and resources, and I learned to keep moving forward with existing projects. I only retroactively adjust metadata when absolutely necessary now.
What was your biggest success with regard to DAM?
My greatest DAM success was managing implementation of a university-wide tenure review process, which transformed an inefficient paper process. Each year, university faculty members collect evidence of their academic and research efforts in pursuit of tenure or promotion, and submit up to nine linear feet of documents for evaluation. Multiply each portfolio by more than 250 individuals and you can imagine the complexity and volume of the document management. Faculty members with multimedia materials would print still frames or generate transcripts. Digitizing this workflow resulted in considerable savings in staff time and physical material handling. The DAM system is available 24/7, provides analytics and secures protected information for long-term management. While it was not the largest DAM project I have managed, it delivered the greatest return on investment and user satisfaction.
What more would you like to learn about DAM?
I would like to learn more about employing metadata schema crosswalks and interoperability methods.
[box]More from Sue Barrett: In July of 2014, Sue presented the webinar, "Essential DAM Planning for Museums." Click the link to view the webinar recording.[/box]
Would you like to be a DAM Guru Program featured DAM professional? Signup now (for free) or contact your DAM Guru Program manager.
This interview originally appeared on DAM Guru on Mon, 25 Aug 2014. For more DAM News interviews, see the interviews index page.
Share this Article: