Paul Melcher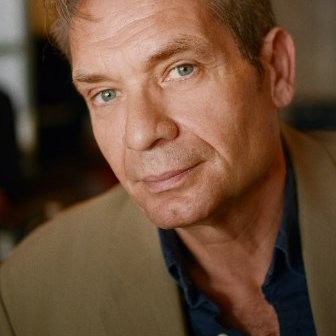 How do you describe Digital Asset Management to others?
How best to optimize this workflow: Files in, files out.
What's the most important thing for someone new to DAM to understand about DAM?
As companies grapple with managing and organizing an increasingly vast volume of visual content, a DAM efficiently helps identify the most suitable assets for a given need. Its a discovery engine on top of an archive management system.
What is the ongoing greatest challenge with DAM?
Managing simplicity. As the number of functionalities increases, so does usage complexity and, as a result, buy-in. The challenge is how to build a comprehensive DAM that can be easily understood and operated by a 10-year-old.
What is your vision for DAM? What will it look like in 5 years?
There is still much room for progress. Here are a few:
Machine learning. Instead of users having to learn how a specific DAM works, the DAM learns from users how to operate.
Smart content. Content will contain enriched metadata associated with historical usage data. Users will be able to quickly surface assets that have proven success with their targeted audience.
Content associating: Via semantic meaning, historical data, and content analysis, assets will automatically find connections with each other and regroup into similarity clusters far richer than just visual similarity. Instead of an indexed database of separate items, DAM will become an intelligent recommendation engine.
Content morphing: With the above, DAM will be able to suggest new content based on the morphing of two or more existing assets or suggest the creation of a new one ( synthetic media).
If you weren't doing DAM as a career, what would you be doing?
What I am doing now: Managing an international consultancy specializing in visual technology. DAM is just one part of what we cover, along with many other solutions made to optimize a company visual deck.
Paul Melcher is Founder and Managing Director of Melcher System.  You can read more about Paul's business on the Melcher System website – https://melchersystem.com and connect with him on LinkedIn – https://www.linkedin.com/in/melcher/
This interview was published in DAM News on 11th August 2021. For more DAM News interviews, see the interviews index page.
Share this Article: