Monica Brady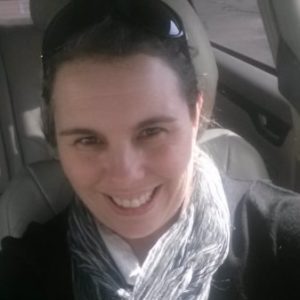 When it comes to successfully securing and growing a digital asset management system in the corporate world, Monica knows to get the support of multiple departments and to listen to their feedback.
What companies/organizations have you worked for as a DAM professional? What was your role at each?
I came to digital asset management while working on MLIS at Wayne State University. In addition to the MLIS, I took the extra classes to earn the graduate certificate in archival administration, which required an archival practicum. After creating a digital collection in Archon for a digital archives class, I was placed at the Voice Vision Holocaust Survivor Oral History Archive.
While at the Voice Vision Holocaust Survivor Oral History Archive I processed the Linda Fredin Cavelero Mid-High children's book collection. I digitized the book pages, cleaned them, and converted them to a flipping book format for publication on the archive's website. I later worked in the archive as a research assistant, transcribing audio testimonies and prepping the audio clips and transcripts for the website.
From there, I moved to corporate archives at Henry Ford Health System where I worked in the graphic design and photography department under the marketing umbrella. Five years prior, the department had purchased a DAM system but never completed the process of uploading and indexing content. During my tenure at HFHS, I created the taxonomy and then uploaded and indexed the assets. I managed the general collection of images as well as created and managed several sub-collections, including historic architecture, the physician portrait gallery, and a side collection of dermatology images for the dermatology department's private use.
In my current position as Content Management Specialist at Allied Vaughn, I work with several different DAM systems in the indexing of marketing and historical still and moving image assets for automotive companies.
How do you describe digital asset management to others?
How do I describe DAM to people who ask what I do? I tell them I describe images or other assets by attaching searchable keywords to them, just like a library catalog or how they might search for something on a store's website or how they might search for "horror" on Netflix. People seem to understand that right away and it piques their interest enough to ask a lot of follow-up questions about the kinds of assets I get to see, especially now that I am in working with assets that a lot of people have as a hobby!
How did you learn DAM? Any recommended sources?
I learned digital asset management a little when I was in library school, but that was six years ago, and a lot has changed even within the program I went through, but I did learn a bit in a digital archives class I took. Our capstone project was creating a collection of images in Archon. I worked with two other people who were in the class working on a records management certificate. The project was a good foundation for building the collections at HFHS, which is where I learned most of what I know. So, I guess I was fortunate in that respect since I had to basically learn everything on my own and then teach a team of about ten how to use every aspect of the system.
What's the most important thing for someone new to DAM to understand about DAM?
I think the best advice I could give to someone new to the field is to talk up the system across departments as much as you can. If you're working in the corporate world, your relationship with the IT, marketing, photography and graphic design, and even philanthropy departments could make or break the growth of your system. DAM is not cheap, so if you can "sell" your "product" to other departments to create specialized collections for them, it will benefit the department you're working in by offsetting your costs and will create value for your company down the road. You also have to be open to suggestions from your users and stakeholders even if it initially requires a bit more work on your end. Always be thinking of how the system might be used in the future!
If you weren't doing DAM as a career, what would you be doing?
If I wasn't doing DAM or working in an archive or library, I would probably still be teaching or doing freelance editing. Honestly, I'd really like to be a full-time student if I could!
What is your ongoing greatest challenge with DAM?
My greatest challenge with digital asset management is a tendency to over-index and classify, especially since every collection (even those in the same organization) is different. As information specialists, I think we sometimes tend to want to be armed with as much information as possible, but in DAM, too much information can big time-waster for all involved due to false hits, hits on materials users can't use due to rights restrictions, and then the time it takes to remove the extra metadata.
What is your vision for DAM? What will it look like in 5 years?
With my digital asset management origins in a corporate marketing department, I see DAM as an essential part of brand marketing and within the next few years, even becoming the core of corporate marketing departments. I also think it will become a greater source of revenue for companies, both in cost-savings by using repurposed assets but also in the selling and distributing of some assets within collections.
What was your biggest success with regard to DAM?
I would have to say my biggest success with regard to digital asset management was getting the DAM system fully functional for the graphic design team at HFHS. When I left, there was still a large backlog of old assets to upload, but everything new was being entered as it was created, and the rest of the system was beginning to see how valuable the system was to the organization as a whole, and it was really taking off with leadership.
What more would you like to learn about DAM?
The area I feel I am most lacking in DAM right now is the back-end architecture. There have been times I've had to rely on a "hired gun" to add plug-ins or manipulate the system for me, and it would have been a real time and money-saver if I had known how to do those things. I know there isn't one system out there that's perfect for every company or user, but it would be nice to be able to create one.
This interview originally appeared on DAM Guru on Mon, 31 Aug 2015. For more DAM News interviews, see the interviews index page.
Share this Article: