Mark Leslie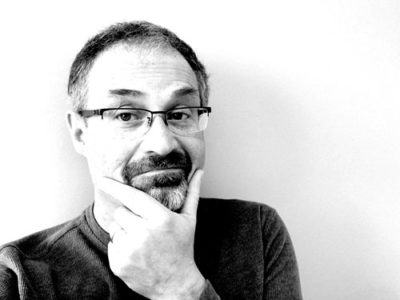 Digital asset management professional, Mark Leslie explains the full power of DAM can only come into play after you completely understand the business processes of where the assets are created and how all audiences that make use of the assets.
What companies/organizations have you worked for as a DAM professional? What was your role at each?
For the last 14 years, I have worked with adidas in North America, specializing in licensed professional sports apparel and headwear product creation. During that time I held multiple roles: Production Art Manager for apparel, Senior Design Manager for all adidas licensed product, and Senior Manager of DAM for all North American product teams. In all of these roles I drove a high level of collaboration across teams in multiple geographic locations and very high volumes of product related asset creation and delivery.
I have always been a passionate thought leader and very energetic driver for continuous improvement in the Visual Art, Design and Creative Operations space. One of my core beliefs is to leave everything better than I found it, so my natural tendency has been to promote and give back to the DAM community. I have written numerous blog posts and articles about DAM and Digital Supply Chain topics. I have been a frequent panelist and presenter at Henry Stewart DAM in North America. I was invited by Adobe to present a case study at SUMMIT in 2017. And I've received peer recognition in the DAM space – DigitalAssetManagement.com interviewed me as part of their DAM Champ series, and I have been featured on an episode of Another DAM podcast.
How do you describe digital asset management to others?
How I describe DAM depends on my audience. For the business user, I like to describe DAM as the virtual counterpart to the physical supply chain by using the term Digital Supply Chain. Business people understand the processes by which products are made, held in inventory, and sold. Raw materials come together to create the product. Finished products are stockpiled in inventory until they are delivered either to a retailer or sold directly to the consumer. A remarkably similar value chain exists for digital source files, which when combined with other files and descriptive information attributes, become digital assets. These assets are held in the centralized and structured storage called DAM, where they await future manipulation or delivery to their ultimate audience.
If I'm talking about what I do in a casual setting, I describe digital asset management as similar to trying to wrangle the mountain of digital photos we all have, or creating playlists in iTunes. Everyone has some experience with the challenges of trying to organize and locate more digital assets than they know what to do with!
What's the most important thing for someone new to DAM to understand about DAM?
The most important thing to understand for someone new to digital asset management is that its full value and power can only come into play after you completely understand the business processes where the assets are created and all the audiences that make use of the assets. DAM is simply software and technology used to accelerate and empower work getting done. And once DAM captures those assets, more opportunities for collaboration and delivery are possible because there is now a single source of truth. And while the technology of DAM is a powerful enabler, the needs and methods it supports must relate to the human factor.
On the creation side are people who imagine, request, and create assets while they are seeking ways to collaborate and be more effective. In the audience for assets are people searching for the latest fashion, the sleekest cars, or exciting food or adventures at their fingertips. All the ways we capture assets, describe them in detail, and instantly deliver them where they are needed are parts of the big picture. DAM plays a key role, as part of the overall Digital Supply Chain, to make all of these things happen seamlessly when we do our jobs well.
What more would you like to learn about DAM?
With the depth of experience I have in the design process, leading creative operations, workflow automation and DAM, I would love to extend my horizons out beyond DAM into the marketing and use analytics realms. The insights into what makes the appropriate asset resonate with its intended audience not only create the payoffs for the marketing process, but could also be folded back into the creative teams to accelerate the front end development of those same visuals. Technology is constantly changing, markets are constantly changing, and Digital Transformation will continue as an ongoing process. Couple all of this with machine learning and AI and this is an exciting time to be directing these intersections between creativity, people, and technology.
—–
Would you like to be a DAM Guru Program featured DAM professional? Signup now (for free) or contact your DAM Guru Program manager.
This interview originally appeared on DAM Guru on Mon, 02 Oct 2017. For more DAM News interviews, see the interviews index page.
Share this Article: