Kathleen Cameron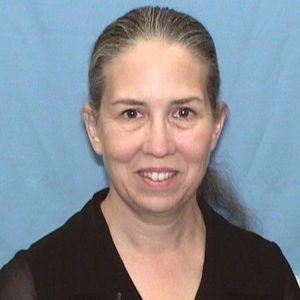 Kathleen Cameron's digital asset management experience over the years has shown her that DAM is about the ease in discovering content. If done correctly, users no longer need to be reliant on knowing someone else's folder structure.
What companies/organizations have you worked for as a DAM professional? What was your role at each?
My first digital asset management gig was organizing content for the Headlands Center for the Arts in exchange for studio space. I built them a DAM system and created the metadata schema (pre-VRA core). From there I worked at Quokka, which was a sports content provider, and each production team had their own instance of a DAM system to utilize, while the IT department looked into an enterprise DAM solution. It was my first experience working with an IT group and requirements gathering. I learned Dublin Core and built the taxonomy for the Sydney Summer Olympics. I was responsible for building out the workflows to get content into the tool and also responsible for digital rights management.
After my time at Quokka, I began working at University of California, San Francisco (UCSF) as their Manager of Digital Content Development. It was not traditional DAM but more of a blended role of digital project manager and DAM manager. My first project was to build a DAM for the health sciences based on HEAL and my last project was submitting the requirements for a systemwide digital library for the University of California. In between I took on digitization projects for the library, as well as helping other departments organize their assets.
The Stanford Graduate School of Business hired me after they licensed at DAM system to manage the school's content. This was a make-it-work situation as the tool was not the right fit for their requirements, but the IT manager was committed to the product. I grew the collection from 0-36k assets in 3 years with a focus on migrating existing digital collections from outdated servers to the ECM. I built in connectivity with social media so that users could easily push content to YouTube or Facebook, as well as connectivity with the CMS being used and a new LMS (learning management system).
My current role at Nest Labs has returned me to a more traditional digital asset management role. I function more as a Digital Archivist where I am actively collecting and describing content, thinking through content lifecycle and improving workflows. I've built out the taxonomy, migrated content from a non-traditional DAM system they were using, conducted user-training and revisit requirements annually.
How do you describe digital asset management to others?
DAM is about the ease of discovering content. No longer reliant on knowing someone else's folder structure, users can find content more readily through structured and unstructured metadata.
How did you learn DAM? Any recommended sources?
First, it helped that I had a background in analog archives and understood the power of organization and description. In 1992, I looked at one of the first digital asset management tools while working as a library manager for a photo archive in NY. From there, we began planning digitization. I had a great mentor that I worked alongside when I was a photo editor at Benjamin-Cummins. I did a lot of research. I felt it was important to understand structured metadata so I learned Dublin Core – all other metadata schemas are somewhat based on this, so picking those up later was easier. I spent a lot of time working on preservation and taxonomies in grad school. This can be learned outside of the MLIS process, but are important to understand. Active preservation is part of the conversation in higher ed but less so in non-academic environments and is essential to protecting the investment we make when building a DAM.
What is your ongoing greatest challenge with DAM?
Right now it is change management. People get used to the tools they use even if those tools are not efficient. I work with a group that would prefer to work in Smartsheets, Google Team Drive, Box, Jira, etc. instead of one place. We lose efficiency and I don't always get final assets.
What is your vision for DAM? What will it look like in 5 years?
The DAM industry goes through cycles. Right now we are in an upswing with a lot of products out there, some of which are too complex and some of which are simply too buggy for the price. I expect that in 5 years, the choices will slim down again with the most stable products remaining available.
What was your biggest mistake with regard to DAM?
One of my biggest mistakes with DAM was being talked out of the right choice for an organization and being stuck with the wrong choice! The effects of something like that last a very long time.
—–
Would you like to be a DAM Guru Program featured DAM professional? Signup now (for free) or contact your DAM Guru Program manager.
This interview originally appeared on DAM Guru on Mon, 15 Jan 2018. For more DAM News interviews, see the interviews index page.
Share this Article: