Corey Chimko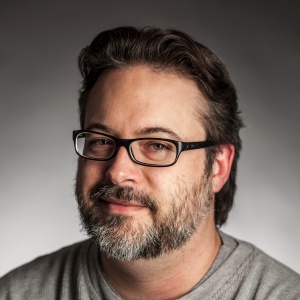 With a wide range of skills in museum curation of digital assets and Web design, Chimko understands that managing a DAM is not a temporary project but one that requires full-time management, with a life-cycle of its own.
What companies/organizations have you worked for as a DAM professional? What was your role at each?
In the late 1990s, I began working as a Collections Assistant with the Museums and Collections Services (MACS) at the University of Alberta. In the beginning of the 2000's, I started as a graduate intern at the Metropolitan Museum of Art in New York. From there, I moved into a role with the American Museum of Natural History, where I was the Assistant Registrar. Building upon that experience, I took a position in 2006 with Cornell University Photography, where I have been the Digital Resources Coordinator ever since.
How do you describe digital asset management to others?
I describe Digital Asset Management to others as the presentation, preservation, management and maintenance of any form of digital file. I usually mention that it merges aspects of curation, librarianship, database management, marketing, and archiving.
How did you learn DAM? Any recommended sources?
I began learning aspects of DAM through my college job at MACS at the U of A. This was around 1996/1997, so DAM was still in its infancy. Over the next five years or so, I taught myself Web design and many Internet skills that involved the organization and curation of digital images. From 1999 to 2001, I attended NYU where I completed a concentration in Museum Studies, where registration work was my primary interest. I interned at both the Met and the Brooklyn Museum of Art, where I participated in exhibit planning that involved the use of DAM systems. After graduation, I did a temporary stint at AMNH as an assistant registrar, which relied heavily on DAM. After a few years working for Museums Alberta and the Orange County Library System in Florida (where I was close to both museum and library practice, although I was not involved specifically in DAM work), I returned to New York  to accept my current position as the Digital Resources Coordinator for University Photography at Cornell University, where I manage the university-wide DAM system full-time.
I have found that the resources that many find useful for DAM rely heavily on what field or industry they happen to be in, since the DAM spectrum is so large. However, I do like the Journal of Digital Media Management, and I do pay attention to white papers that come out from Henry Stewart, Createasphere, Widen, WebDAM, and other industry leaders.
What's the most important thing for someone new to DAM to understand about DAM?
That DAM is complicated and requires credentialed, fully-trained full-time staff. I have found that just about everyone outside the DAM industry believes that if someone can upload pictures to their Flickr account, then they can manage a DAM system. Also that DAM is not a temporary project but one that requires full-time management and has a life-cycle of its own.
If you weren't doing DAM as a career, what would you be doing?
I would most likely be working for either a museum or art gallery in some capacity, Or possibly working for myself via an internet startup.
What is your ongoing greatest challenge with DAM?
From a technical standpoint, volume processing and tagging for search is by far the most difficult task. In a marketing environment, many criteria that clients use to search are highly subjective. Related is the problem that context is also difficult to deal with, i.e., how much is too little or too much? From a management standpoint, user adoption and aversion to technology is also a major issue.
What is your vision for DAM? What will it look like in 5 years?
In a perfect world, DAM would be recognized as a fundamental necessity for ensuring continued preservation and access to information in the Digital Age. This awareness is not yet widespread. There is a lack of expertise and formal education opportunities in the field. My vision would be to have degree or certificate programs in computer and information science departments in universities and colleges, and more visibility for the industry as a whole.
What was your biggest mistake with regard to DAM?
Assuming that it sold itself; that if I built it, they would come. Marketing the system itself, to say nothing of the marketing potential of its content, is a big challenge that most asset managers are not properly equipped for.
What was your biggest success with regard to DAM?
I have been fortunate to have the opportunity to build more than one DAM system from the ground up, which has given me a very wide range of skills at all levels and with all aspects of DAM. My current system for Cornell University is university-wide, with great user adoption and a very large number of assets. I consider it a great success.
What more would you like to learn about DAM?
I am interested in learning about ways in which other DAM professionals manage volume, time and resources. I am also interested in the freelance or consultant approach to DAM, as opposed to being an in-house full-time manager. I am also very interested in new technologies and how they can be applied to DAM systems.
This interview originally appeared on DAM Guru on Mon, 05 May 2014. For more DAM News interviews, see the interviews index page.
Share this Article: