Annella Mendoza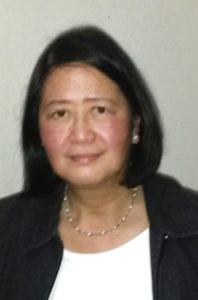 Straight and to the point, Annella offers a clear look at what it takes to own the success of media asset management systems over the long-term in this industry of DAM professionals.
What companies/organizations have you worked for as a DAM professional? What was your role at each?
I've had a long-term practice as a moving image archivist focused on film. Then I moved on to television librarianship. In 2006, I was tasked to establish the digital video archive at The Weather Network (Canada) and, as Supervisor of the Content Archive, lead a small archive team.  The digital archive started out as proof-of concept and to attain a critical mass of digital video assets. A relatively simple MAM solution was used, out-of-the-box, no customization. E-mail advisory support from the developers was the only added feature. My research on digital archiving was self-directed. Operations were mainly a discovery of the organization and "behaviour" of the digital media, with plenty of valuable input from the archive staff, middle management, and the users. I was slowly coming to the realization that digital archiving was not an isolated undertaking but required the participation of its users and stakeholders.
By 2013, with the roll-out of a 2nd generation MAM system, my role evolved from archivist to Media Asset Management Specialist. It came with new responsibilities to regulate content metadata, provide training to new users, ensure user satisfaction especially from the creatives, and submit reports using the MAM analytics – all these on top of the maintenance and promotion the archive. By that time, I had standardized metadata practices, experienced two major migrations of digital assets, evolved policies on high value digital media assets and rights management. It was also exciting to function within a evolving DAM community of users and stakeholders.
How do you describe digital asset management to others?
Digital asset management or DAM is organizing, regulating, and making accessible works or properties in digital form to a community of users within an organization, utilizing a work group or enterprise system developed specifically for DAM. Equally important is the awareness that DAM functions effectively within a community of DAM users and stakeholders (always have to emphasize this), each one aware of their responsibilities towards the DAM and consequences of non-action.
How did you learn DAM? Any recommended sources?
I first learned about DAM when I was hired by The Weather Network in 2007 to operate and regulate the media assets – in analogue and digital formats – and establish its first digital media archive. It was from an archive and library perspective. Much of the learning was first self-directed through research, some networking, and gaining insights into my day-to-day practice.
I later learned that DAM can be formally studied; then signed up and earned my certificate in Digital Asset Management from the DAM Foundation in 2015. It was good to know that my practice before studying the course were sound and valid.
Today, there are many sources about DAM.  For a beginner professional, I would recommend Elizabeth Keathley's Digital Asset Management: Content Architectures, Project Management, and Creating Order Out of Media Chaos: Second Edition as a textbook or main reference work.  DAMNEWS and Planet DAM will familiarize the new practitioner with up-to-date professional issues and developments.  Whenever possible, practitioners should attend meet-ups and conferences.  Networking is even more important today to continue discussions about DAM as it continues to change and evolve.
What's the most important thing for someone new to DAM to understand about DAM?
There are two important things to understand DAM, for someone new to DAM.
a.    Digital assets created or acquired by the organization can easily be found and shared by many who are authorized to use these assets.
b.    DAM operates best in an environment where there is shared responsibility by all its users.
If you weren't doing DAM as a career, what would you be doing?
My foundation discipline is librarianship and archiving, so it's likely I will practice this profession. I imagine that DAM is inevitably in the picture, more like DAM in librarianship or in cultural practice. I enjoy writing; for my professional writing now, I write about DAM. I have done a travelogue and family history writing and self-published 2 works along this line. There are a few projects lined up so that will continue.
What is your ongoing greatest challenge with DAM?
My greatest challenge was backtracking on the digital assets that I've already worked on in the MAM.  It's usually completing metadata. Metadata standards were still developing and I would have liked the complete information to be applied to all assets, even if that meant revisiting thousands of them. At that time, the MAM was not yet so sophisticated and batch processing was not always a reliable practice using our MAM solution. Having the vendor do this meant added costs which were not recommended. I ended up with adding extra time. In hindsight, I had to learn to let go and accept that there are imperfections and gaps found in the earlier works and that it simply got better with the more recent submissions.
What is your vision for DAM? What will it look like in 5 years?
I would like to see total integration of DAM with other business functions: with creation / production / acquisition, marketing / sales, library / archive, analytics and finance, other relevant functions that should enable assets to move smoothly from one function to the other. Associated metadata are being updated and made accurate as the assets move from one function to the other.
What was your biggest mistake with regard to DAM?
My biggest mistake was not speaking well of the first MAM system given to our group when I was supposed to advocate it. Those were early days; our MAM system was limited to an out-of-the-box application. However, showing my frustrations to users other than my department was not helpful and delayed any satisfaction that should have resulted in their using the MAM. I ended up with more work providing service when the first MAM system should have been a self-serve solution.
What was your biggest success with regard to DAM?
My biggest success was user satisfaction achieved when using the 2nd generation MAM to effectively search and retrieve the assets that they need and want. Bear in mind that there were users who also expressed their difficulty with it; but positive responses from others encouraged me to be more patient and customize my training to suit individual needs. Equally successful were other users successfully submitting their works and associated metadata to the MAM.
What more would you like to learn about DAM?
I wish to learn how DAM is used in marketing, media planning, social media, and external customer experience. I know best how it is used in creative operations. I wish to know the differences between using DAM for creatives and DAM for marketing, social media, and monitoring customer experience.
This interview originally appeared on DAM Guru on Tue, 18 Jul 2017. For more DAM News interviews, see the interviews index page.
Share this Article: