Angie Taylor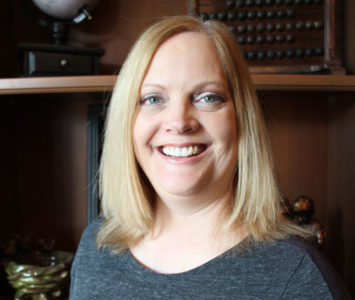 Angie is brand new to the digital asset management industry, but armed with her recent certification in digital asset management, from The DAM Foundation, she already knows one important truth: DAM is a strategy.
What companies/organizations have you worked for as a DAM professional? What was your role at each?
I am currently the Marketing Coordinator at Primrose School Franchising Company. I received Digital Asset Management certification this May from The DAM Foundation and have been researching DAM platforms seriously for the past couple of months. Our marketing department is considering implementing a Digital Asset Management platform and strategy within our department that I would like to see scale up to benefit the entire company down the road. So, I'm in a very initial/beginner's mode with DAM.
How do you describe digital asset management to others?
DAM is a strategy before its culmination in a platform of any kind. It is a great way to organize and implement strategic vision for any company.
How did you learn DAM? Any recommended sources?
I would highly recommend The DAM Foundation for anyone seeking certification or education about Digital Asset Management. There are two books that I've pored over that I would recommend as well: Digital Asset Management, Second Edition 2016 by Elizabeth Keathley and DAM Survival Guide – Digital Asset Management Initiative Planning by David Diamond.
If you weren't doing DAM as a career, what would you be doing?
I would either be teaching private music lessons from home or working in accounting.
What is your vision for DAM? What will it look like in 5 years?
I would love to see DAM become THE central repository for every aspect of our company. For example, the operations department is implementing a system that lists FF&E for all of our schools in the franchising system, along with all of our operational policies and procedures. Also, our franchising department works with a system that allows them to connect to potential franchise owners and gives them a pipeline view of how these potential partners are tracking within our qualification process. These are just two examples I believe could be incorporated into a DAM strategy to help our company work a lot more efficiently in the future.
What more would you like to learn about DAM?
I would like to learn everything I can about Digital Asset Management and, especially, the future impact of DAM on business.
This interview originally appeared on DAM Guru on Mon, 22 Aug 2016. For more DAM News interviews, see the interviews index page.
Share this Article: