Webinar: How to Hire a DAM Professional – November 11th 2020
On Wednesday November 11th, DAM industry experts Henrik de Gyor (Another DAM Podcast, My DAM Services), Ralph Windsor (DAM News, Daydream), and Frank DeCarlo (RPR Graphics) are presenting a live, interactive question and answer webinar.  In 'How to Hire a Digital Asset Management Professional', you will learn why people are the most important element in DAM operations, along with a series of invaluable insights into how to successfully source, hire, train and manage the right staff for your project and significantly increase your return on investment.
Other topics discussed will include how to locate the best staff in the industry, how to identify and remove bottlenecks in your workflow, and a range of practicable tips to ensure continuity in your DAM operations.  Attendees will also have the ability to ask their own questions and acquire tailored advice from some of the DAM industry's most authoritative voices.
The 45 minute webinar is free of charge and scheduled to begin at 12pm Eastern Standard Time (9am PST, 5pm GMT).  For more information and to register your attendance, visit the DAM News event page at the link below:
https://digitalassetmanagementnews.org/event/how-to-hire-a-digital-asset-management-professional/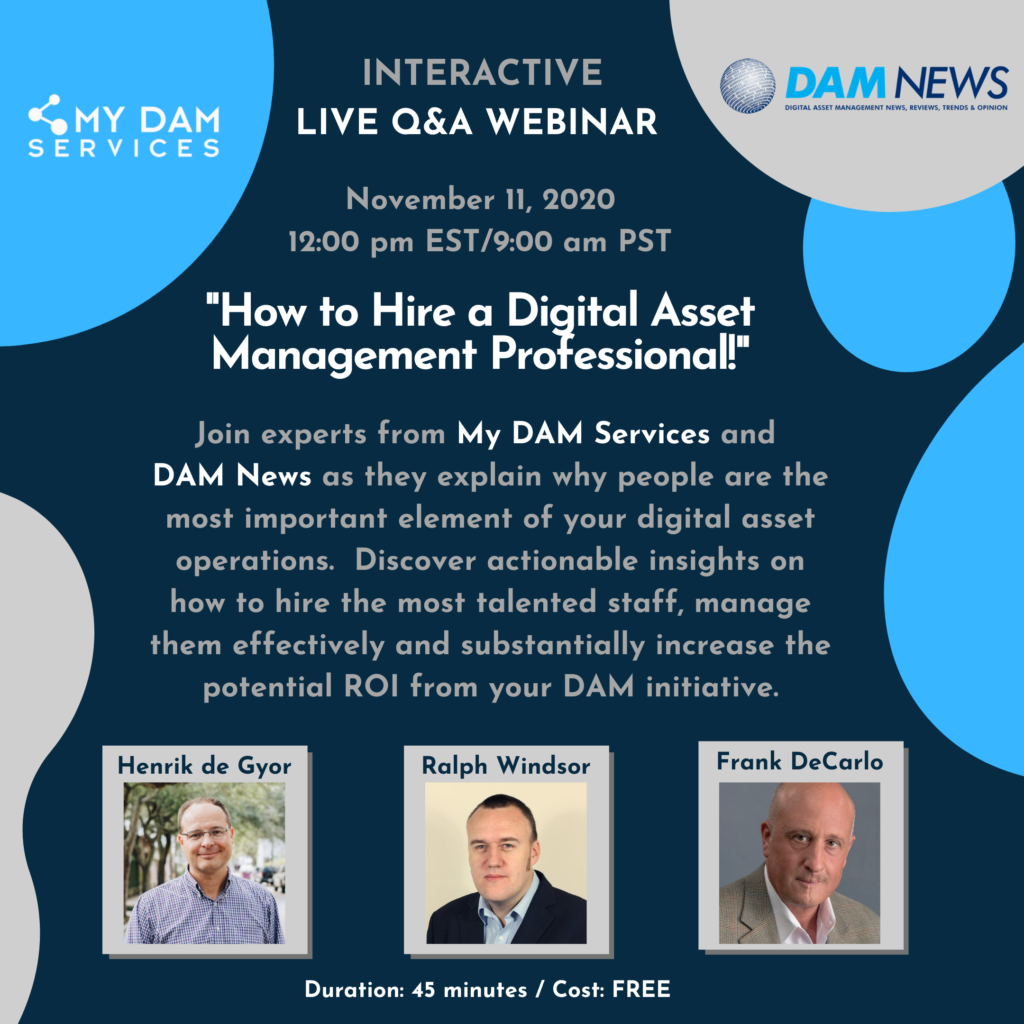 Share this Article: